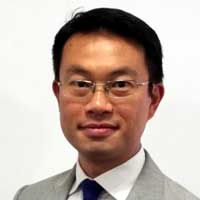 Billy Wong
Billy Wong works as the Senior Data Scientist for Times Higher Education. Together with the data team he provides the tools that help universities better understand their performance, and make better data-driven decisions.
In his role as the Senior Data Scientist, Billy gained deep understanding of the methodology of the Times Higher Education World University Ranking. He works closely with some of the top universities around the world to help them identify national and global competitors, understand their relative strengths and weaknesses, and formulate strategies that best suit the higher education needs of their countries.
Billy holds an MBA from INSEAD, France and a Master's degree in Computer Science from the Hong Kong University of Science and Technology. Billy is also actively involved with DataKind UK, which promotes the use of Data Science techniques in the charity sector.