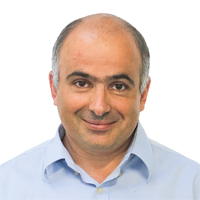 Mikhail Myagkov
Professor at the Institute of Cognitive and Decision Sciences of the University of Oregon (USA), Head of the Laboratory of Experimental Methods in Social and Cognitive Sciences and Scientific Advisor of the Laboratory of Big Data in Social Sciences at Tomsk State University (Russia).
Professor Myagkov's professional interests are in the field of Applied Data Science, Cognitive Methods in Decision Sciences, Game Theory, Behavioral Economics, Statistics and Agent-Based Modeling of Human Decision Making.
From 2011 to 2015, Professor Myagkov served as Vice President for International Relations and Academic Outreach at Skolkovo Institute of Science and Technology (Skoltech). Mikhail has more than 20 years of teaching and administrative experience at a major public US university. Has been recognized for successful teaching activities in the United States.
Michael holds a PhD from the California Institute of Technology, graduated with honors from the Moscow Institute of Physics and Technology.